Home
Important Information
Following the media statement issued by the Prime Minister on the 22nd of March, we are closing the facility from 12 pm today, 23 March 2020.
Welcome to Nerang Aquatic Centre
Nerang Aquatic Centre is home to a range of facilities and programs for the whole family to enjoy.
Our facilities offer you a 25m lap swimming pool, 25m recreational swimming pool, an indoor learn to swim pool, and a toddler splash pool and play area. We offer you a range of incredible programs, including our Learn to Swim swimming lessons, aqua aerobics, and SwimFit.
Come in and visit us today! We look forward to providing you with the best health and leisure experiences possible.
1st May - 31st Aug
Monday to Friday 5:30am - 6:30pm
Saturday 7:00am - 3:00pm
Sunday 10:00am - 3:00pm
1st Sep - 30th Apr
Monday to Thursday 5:30am - 7:00pm
Friday 5:30am - 6:30pm
Saturday 7:00am - 5:00pm
Sunday 9:00am - 5:00pm
Public Holidays
10:00am - 3:00pm
Discover Nerang Aquatic Centre
Click below for more information about our membership and casual swimming price list.
Race Skills Workshop
Aquatics
Improve racing skills for weekend competition and School Swimming with our STARTS TURNS & FINNISHES session!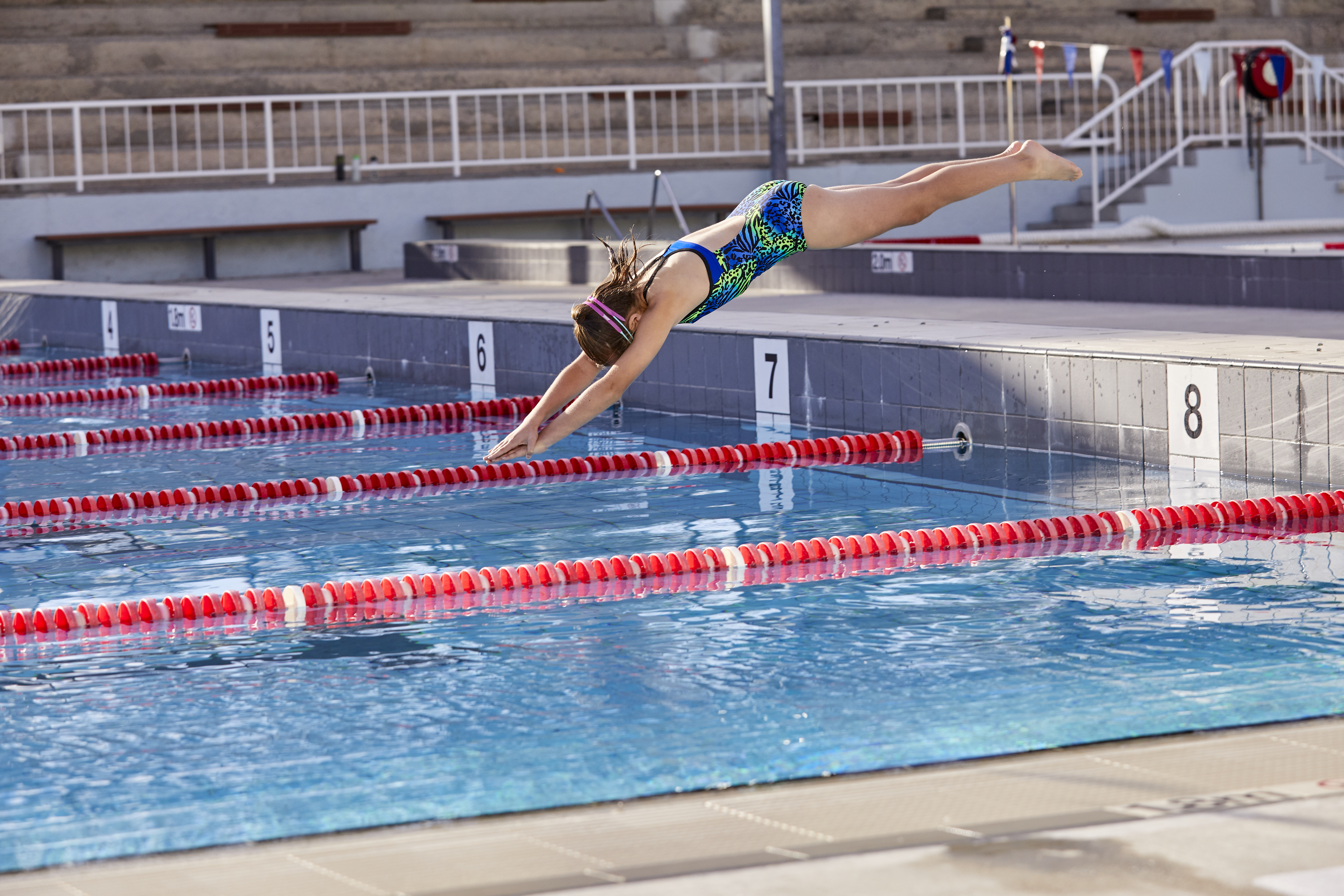 Swim Club Night
Aquatics
Club Night Friday 17th April 2020!
5:00pm at Nerang Aquatic Centre!
Join us for a FUN family friendly night of racing.